Click Our Guides Below for Help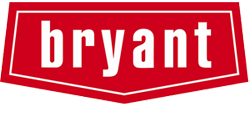 Employment Opportunities
Currently open positions are listed below. Click on the job title to see more information about the position and a link to apply online.
Current Openings
HVAC Service Technician
Position Summary:  We are looking for a highly motivated HVAC Service technician. The technician ensures the proper operation and performance of customers' heating/air conditioning systems. Identify, repair and replacement of any needs necessary to maintain equipment and systems; providing necessary information on the proper uses of the equipment; and ensuring adequate materials are available and on-hand to perform all necessary service. If you are interested in talking about the position, please send an email to: office@centralpennplumbing.com.
Work start and end time: 7:00am - 4pm Monday through Friday. (Weekends, Overtime & Evenings as needed)
Employment Type: Full Time                           
Pay Scale: $40,000-$80,000 per year
Qualifications needed for this position:
3+ years of experience is a plus.
Valid driver's license and insurable driving record.
Ability to read and interpret wiring diagram and blueprints.
Be familiar with a wide range of equipment and troubleshooting techniques.
Experience making repair and replacement decisions.
Advanced customer service skills - must be personable & possess good customer relation skills.
Demonstrated knowledge and competency in operation, service and use of a variety of HVAC systems, equipment and related components.
Ability to work nights/weekends and overtime, if needed.
Ability to work well with team members and management
Benefits of this position:
Top pay
Year-round employment
Advancement opportunities and career growth plan
In-house training
Well stocked vehicle inventory
Take home vehicle after probation period
Paid holiday and vacation days
401K Retirement Plans
Apply Now!
Get Employment Information